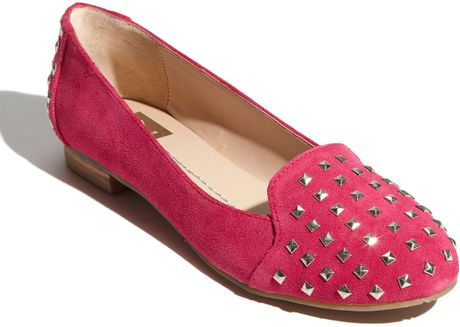 Loafers are
all
the
rage
these days, and I always thought they were a trend that wouldn't work for me. Too mannish, too apt to make medium-sized feet look bigger, especially when paired with skinnier jeans.
Then I found these little beauties a couple of Nordstrom sales back, and all that changed. What makes these better than their brethren* is the cut, which is more feminine because it covers less of the foot. I'm terrible at talking about this stuff but basically, it hews more ballet slipper than oxford. And just take a look at that color!
*Though this particular shoe is girlier, I'm thinking the style itself is manly. So brethren it is.